Indian Family Foundation (IFF) Activists protest Rakhi Sawant's remarks on International Men's Day - Demand Men's Welfare Ministry and National Commision for Men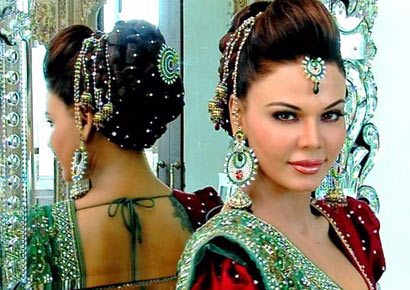 Demanding the arrest of Rakhi Sawant in connection with the recent controversy on her TV show, a group of male activists from the Indian Family Foundation (IFF) came together on International Men's day on Friday, raised the grievances of men and spoke about the alleged misuse of women-centric laws in the country.
"If a woman was called impotent on national TV, we are sure that the National Commission for Women would have ensured that the male host was behind the bars," says Bunty Jain, vice-president, IFF. "We are not against women but we are looking for gender neutrality in the country," says Jain.
According to the National Crime Records Bureau, in the last 12 years, 1,70,000 married men have committed suicide due to domestic violence. Reflecting upon the rising figures of suicide rates among Indian husbands, the IFF questioned this bias and demanded separate machinery to record complaints by men under cognisable offences.
Milind Chindarkar's wife committed suicide on February 18, 2010, and it has been established in the post-mortem report that her death was due to hanging. His sister told DNA, "Our family is falsely accused in abetting her suicide. He has not been proven guilty but is undergoing imprisonment for nine months. He is not getting bail on the grounds that he might tamper with evidence once he's out. We have lost my sister-in-law already, we are fearful of losing my brother."
In another case, on October 3, 2008, Husain Ali Khan's wife Alimunisa left home, and after eight months, accused the family of cruelty under section 498 (A) of the Indian Penal Code (husband or relative of a woman subjecting her to cruelty) in April 2009. She has demanded maintenance charges of Rs25,000 per month, and a flat. Khan's sister Shaheeda says, "We hadn't even asked her family for dowry."
"Since laws in the country favour women, men's trust in marriage is decreasing, giving way to live-in relationships," says Jinesh Zaveri, activist with the IFF.
http://www.dnaindia.com/mumbai/report_activists-protest-rakhi-sawant-s-remarks-on-international-men-s-day_1469748