Woman booked for giving dowry to husband
Pune:
Friday, 27 June 2014 - 7:37am IST | Place: Pune | Agency: DNA
Chaitraly Deshmukh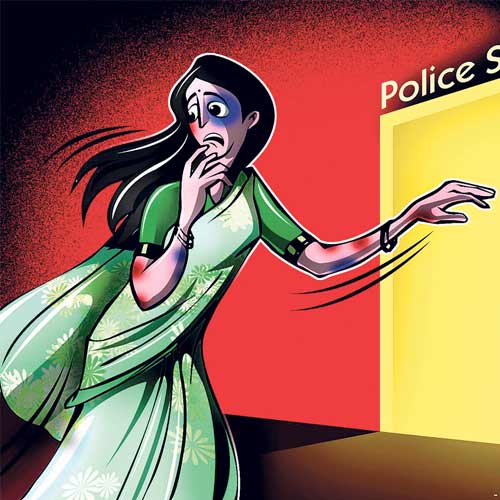 What seems to be a case of tit for tat, the family of a Delhi-based software techie registered a complaint against the family of his wife from Pune for giving dowry.
The family of the woman, also a software techie, had lodged a complaint of dowry torture against the man and his family. The couple got married in 2008 and a case of dowry-related torture was filed by the woman's family in 2009. In response to this, the husband's family too filed a case related to dowry.
Both taking and giving dowry are punishable under law.
The court of judicial magistrate (first class) recently gave order to the police for framing charges against the wife, her parents and three of their relatives.
Anil married Anita (names changed to protect identity) in 2008. Later, Anita's family members had given cash and jewellery to her. Later, Anita complained of dowry harassment and filed the case under the Dowry Prohibition Act. Since she also alleged assault and ill-treatment, a case was lodged under the Indian Penal Code (IPC) with Chatuhshringi police station.
Anil and his parents were arrested in 2009. Later, Anil along with his parents, approached the police claiming that if accepting dowry is an offence, so is giving. However, since the police did not register a case, Anil's parents moved a private complaint in court. The then directed the police to investigate the case and register the offence.
The police then filed the charge sheet against Anita's parents and her relatives.
Anil's father who is a complainant in this case, said, "Anita earns much more than my son. But she lodged a false case against us. She had mentioned in her complaint that her father had given us 15-16 tolas of gold as dowry. Section 3 of Dowry Prohibition Act prohibits giving or taking dowry. If they claim that we demanded dowry, then why did they give us dowry? They too are equally responsible."
When contacted, Anita's lawyer Santosh Ralegankar refused to comment claiming that the matter is subjudice.